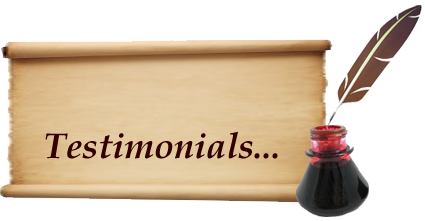 "Fred was amazing. He sold our house in Lynnwood in 10 days this spring. We are grateful for his insights and recommendations before market, grateful for his continued support and communication during the process and especially happy that any hiccups (and there always are some when selling a house), were dealt with in a timely manner. He responded to all our questions with educated answers and I have no hesitation in recommending Fred to anyone selling a home. Big thank you Fred!!!"
Stella Jaeger - August 2017
---
June 20, 2014
To: Ferenc Doner
Subject: Thank You!
Fred -
We'd like to thank you again for working for us with our real estate sale and purchase transactions, both this month and in years past. Your attentiveness, accessibility, and pragmatic advice made our transactions smooth and efficient. During our new home search, your research, preparedness and candor helped us to clarify our goals and to quickly find the right new home. With your guidance and experience, we were able to price our home to sell within a week, and to submit a winning offer for a new home just as quickly. Whenever we had questions (and we had many), we knew we could get a timely answer by phone, text or email. We appreciate that you put your clients' needs first, and your experience helped us to negotiate and quickly close our transactions. As busy professionals, we couldn't ask for more.
We look forward to settling into our new home, and thank you for helping us to get there!
Sincerely,
Suzanne and Michael Heikka
---
June 19, 2007
Fred, I wanted to send you a note to tell you how thankful I am. I appreciate ll of the work that you and Sindy did to sell my home. I was in a stressful situation and you gave me great professional and personal advice. I know that in life the outcomes are not always what we want, but in this case someone was looking out for us. you and Sindy are wonderful to work with and I hope to do so again. Thank you again for all your help!
Megan Henry
---
April 6, 2005
Fred, Thank you very much for the wonderful gift basket. If we ever sell or buy again, we will certainly call you first. Thanks for making the transaction so smooth!
Doug Cole
---
July 26, 2002
Dear Fred Doner,
We just thought that a verbal thank-you and a pat on the back would not be adequate to thank you for your excellent services these last few months of selling and then buying a new property.
First, we were very pleased with your knowledge and expertise in real estate. We know that the real estate market has always had such an influx of new, inexperienced realtors that it can be a risky business finding one that only talks experience but demonstrates it, as well. Thank you for that - demonstrating your expertise and experience over and over again.
We also appreciated that you were "there" when we wanted to talk to you, whether via email or by phone. We were confidant that we were being "listened to" and we appreciated that your responses were timely. Sometimes, we exceeded any normal couple's allotment of emails - but your responses were always kind and patient. Thank you.
But what we appreciated more than that was your courtesy, your understanding of our feelings and concerns, and your even- keeled demeanor. Time and time again, we felt like giving up or we got a little unerved by rude realtors who showed our home or we just needed to hear your encouragement. Thank you for your courtesy and character.
We pray for your continued success in your business endeavors and many more enjoyable diving trips.
Sincerely, Bill & Heidi Austel